Monday Morning Clip June 6, 2022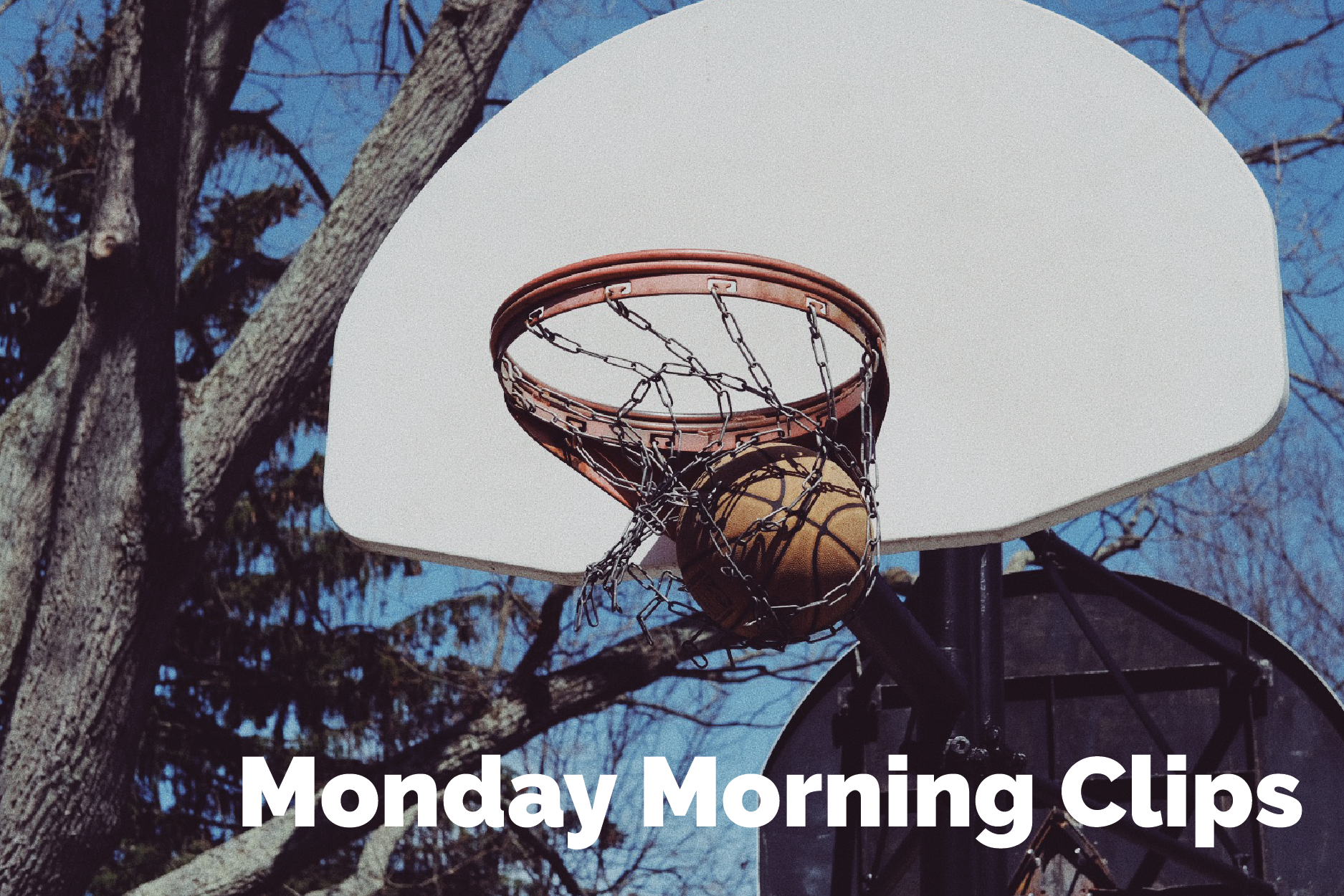 Before we get going on basketball, Rafael Nadal won his 14th French Open yesterday at age 36. He won his first one in 2005, two days after turning 19. It completely baffles me how he has dominated the French Open the entire time I have known anything about tennis.
NBA
Golden State 107, Boston 88
Series tied 1-1
Similar to Game 1, this game started out very close. Boston led by 9 at one point during the first quarter, but Golden State quickly closed that gap and ended the first quarter with a 1-point lead. Neither team led by more than 5 at any point during the second quarter despite a 10-0 run by Golden State, and the first half ended with Golden State leading 52-50. Boston made 10 of their 19 three-pointers in the first half (52.6%), but only hit 7 of their 25 2-pointers (28%) and turned the ball over 11 times. After a tough game shooting Game 1, Jayson Tatum scored 21 in the first half and hit 5 of his 7 threes (28 pts, 6 reb for the game). Jaylen Brown hit 3 of his 7 threes for 15 in the first half (17 pts, 6 reb for the game). Then, Golden State had yet another dominant third quarter, outscoring Boston 35-14. On one end, Golden State hit 7 of their 12 three-pointers (Steph hit three of his six, scoring 14) and ended the quarter with a 39-foot shot from Jordan Poole. On the other end, Boston went completely cold shooting, hitting just four of their 17 shots that quarter. Golden State led by 29 with 10:45 remaining in the fourth quarter and at that point, both teams pulled some of their starters with their eyes on Game 3.
Game 3 in Boston Wednesday @ 9 PM
Utah Jazz coach Quin Snyder resigned after 8 seasons.
---
MLB
Boston 5, Oakland 2
NY Yankees 5, Detroit 4 (F/10)
Philadelphia 9, LA Angels 7
Philadelphia: Bryce Harper: 2-4, 2B, HR, 4 RBI
Pittsburgh 3, Arizona 0
Cleveland 3, Baltimore 2
Minnesota 8, Toronto 6
Chicago White Sox 6, Tampa Bay 5
San Francisco 5, Miami 1
Washington 5, Cincinnati 4
Houston 7, Kansas City 4
San Diego 6, Milwaukee 4 (F/10)
San Diego: Jake Croneworth: 2-4, 4 RBI, 3-R HR in the 10th
Seattle 6, Texas 5 (F/10)
Seattle: Eugenio Suarez: 3-4, HR, game-tying RBI double in the 9th
Atlanta 8, Colorado 7
NY Mets 5, LA Dodgers 4 (F/10)
St. Louis 5, Chicago Cubs 3
St. Louis: Adam Wainwright: 7 IP, 9 H, 2 ER, 2 BB, 0 K
Chicago: Justin Steele: 7 IP, 7 H, 2 R (1 ER), 3 BB, 1 K
---